Tile
Integrated campaign
AD: Emily Hill
 
This is a tough-love letter for the clumsy,
the free-spirited, the carefree, the ADHD...
anyone all too familiar with the feeling of
frantic car key searches 10 minutes before
their big doctors appointment. 

The world keeps turning while you hunt for missing things.
You're just missing it. 
So forget lost & found.
Let's cut that whole "lost" part entirely.
Pre-roll
(YouTube & Facebook)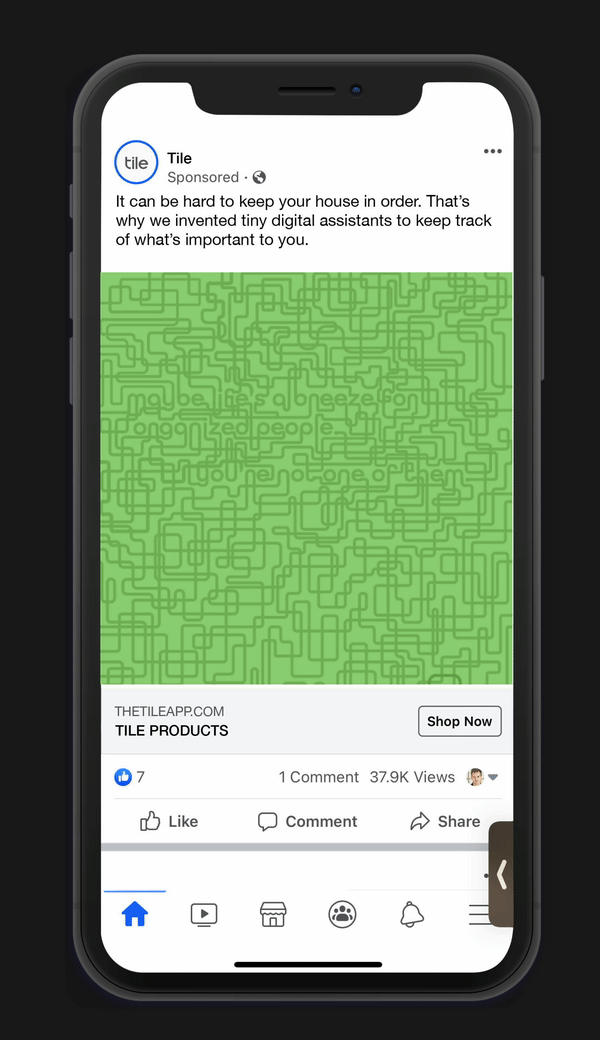 New brand presence, Twitter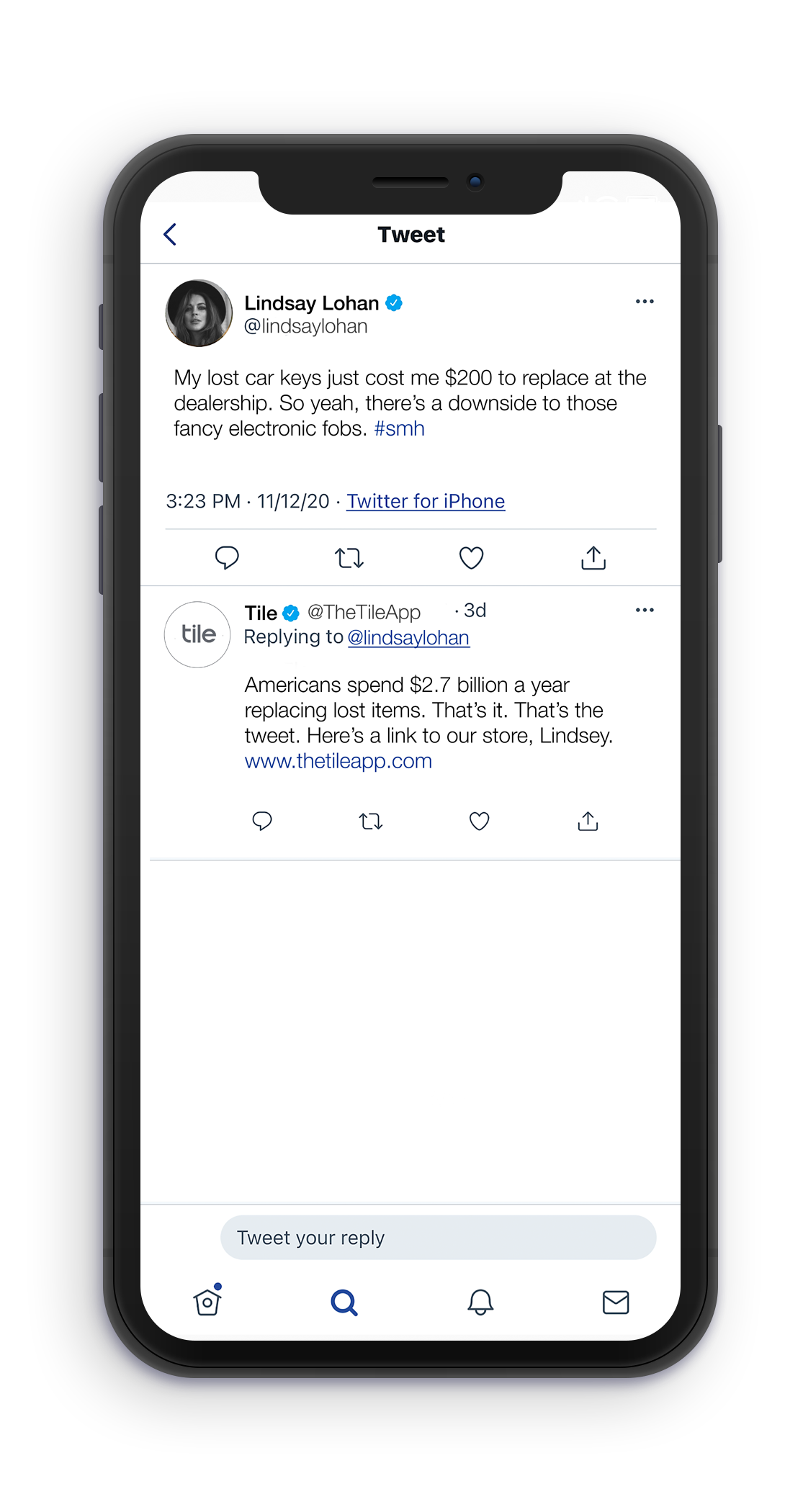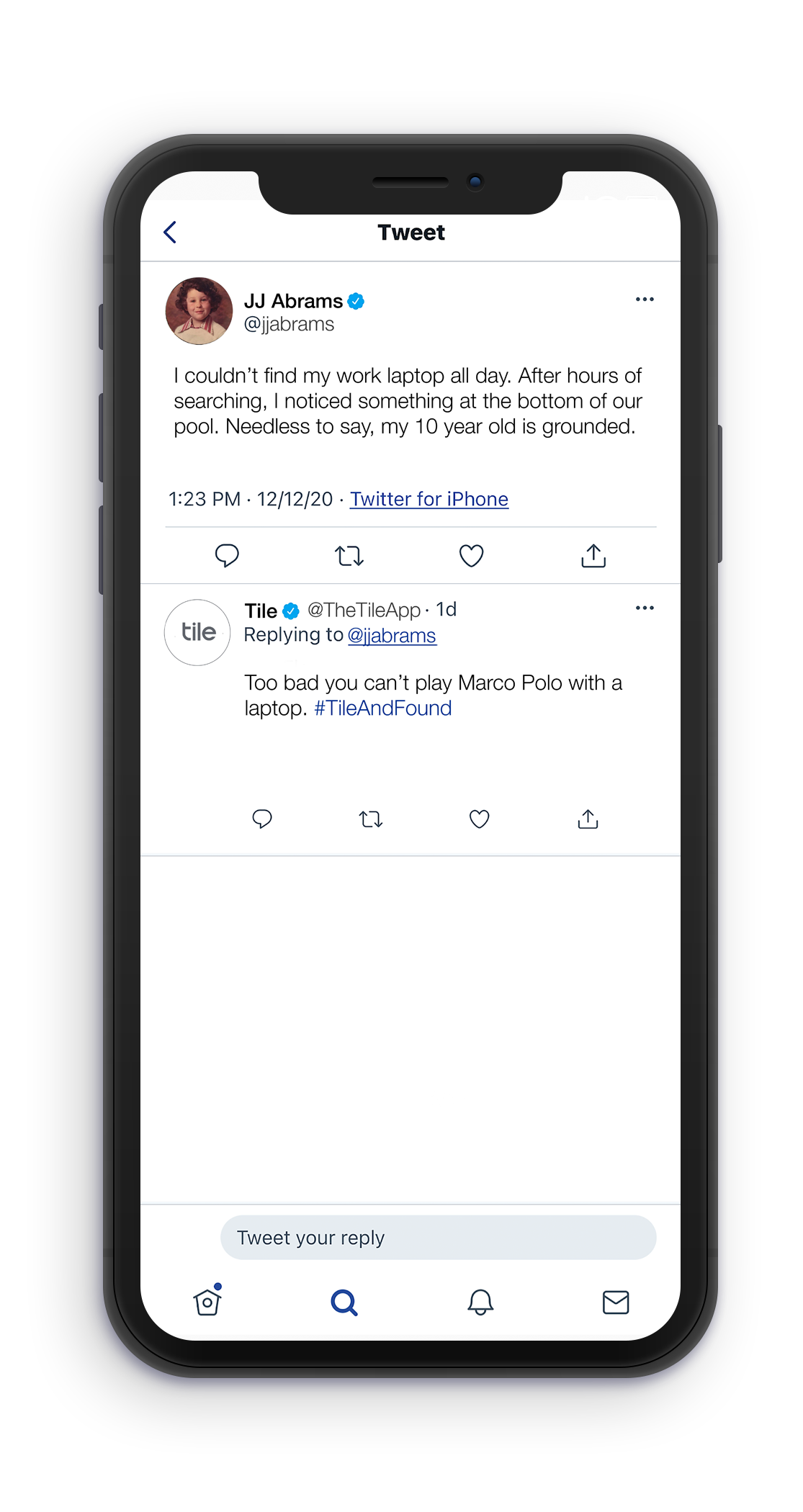 (in places where stuff gets left behind)