Frontier Airlines
Integrated campaign
The year was 2020. The month was January.
Super Bowl 54 was around the corner and I was broke.
But I had to get across the country.
I found a ticket on Delta for $400. 
Then I found a ticket on Frontier for $200.
Naturallly, I booked that one. 

The flight wasn't fun per se, but it got me there. 

After landing in LA and reuniting with my buddies, 
I had forgotten the flight completely.

At the end of the day, I realized that
the old adage was often wrong.
It's actually not about the journey,


it's about the destination.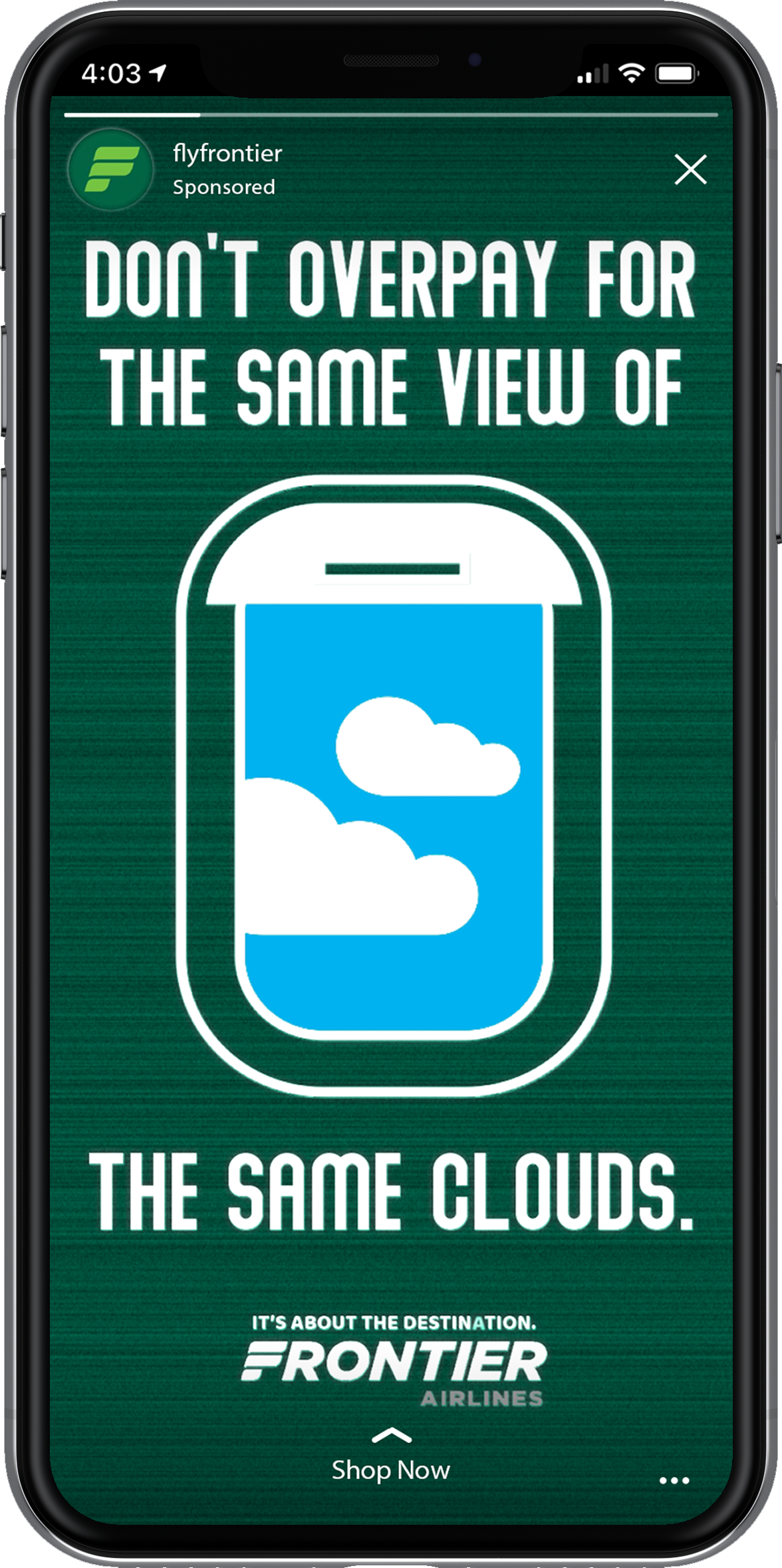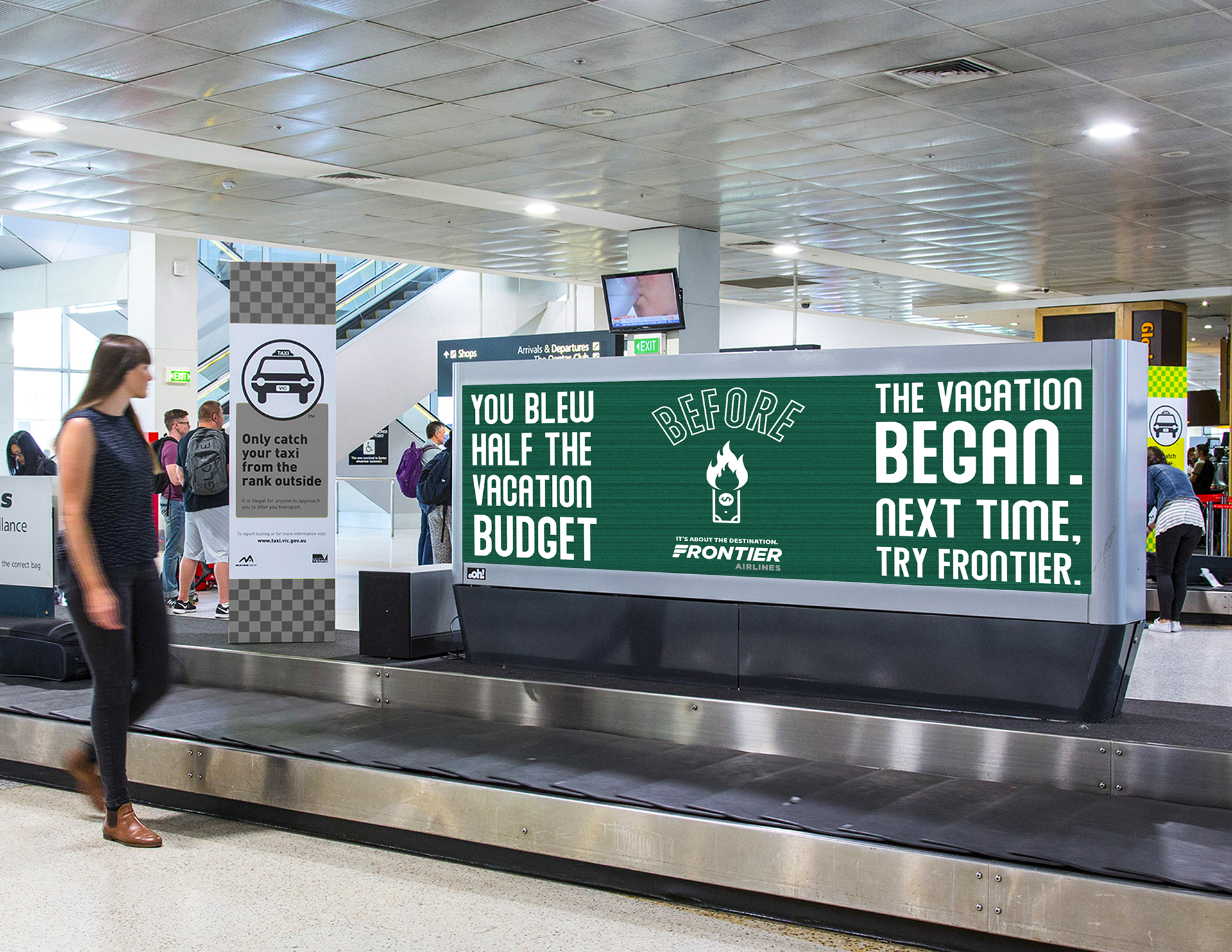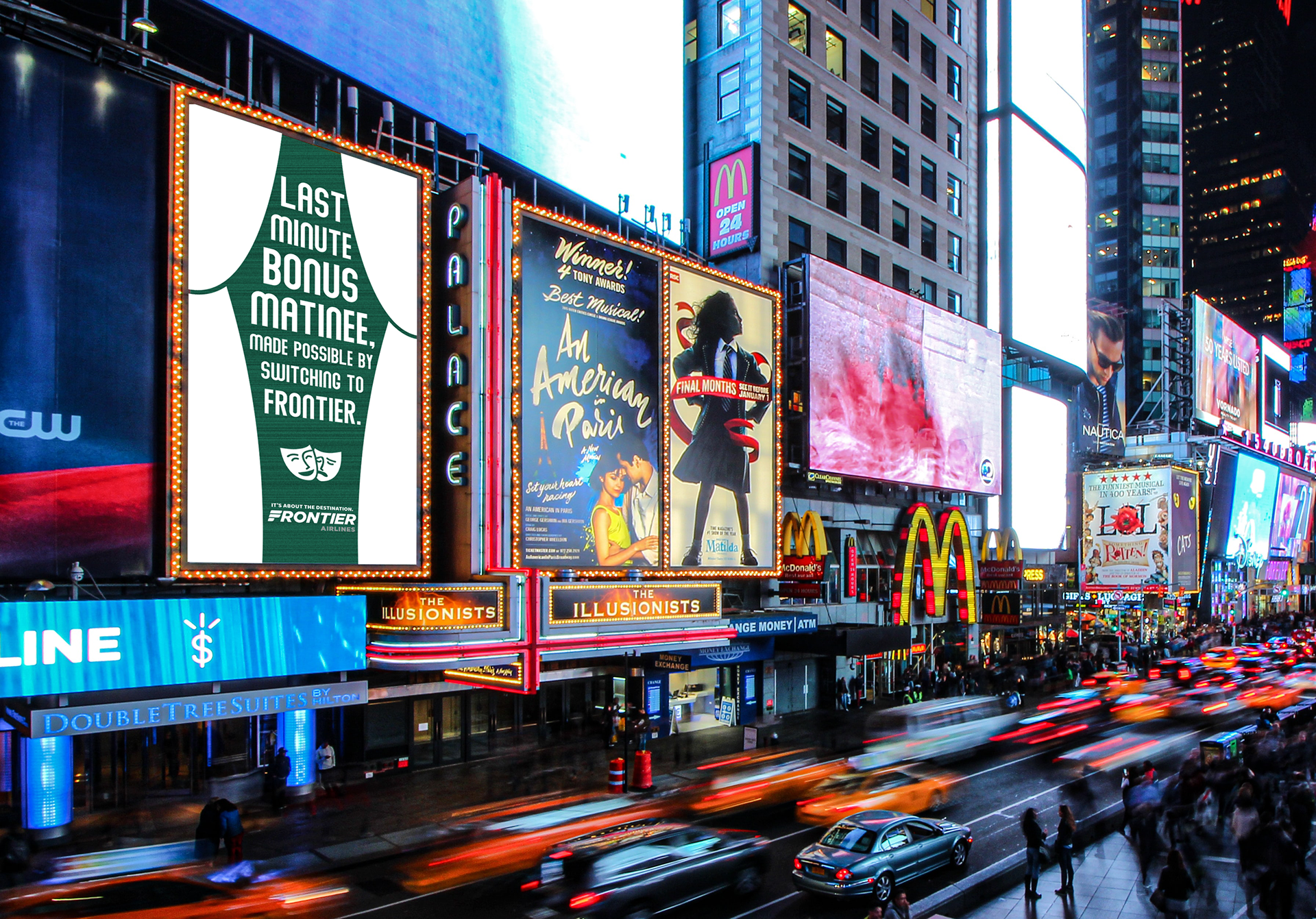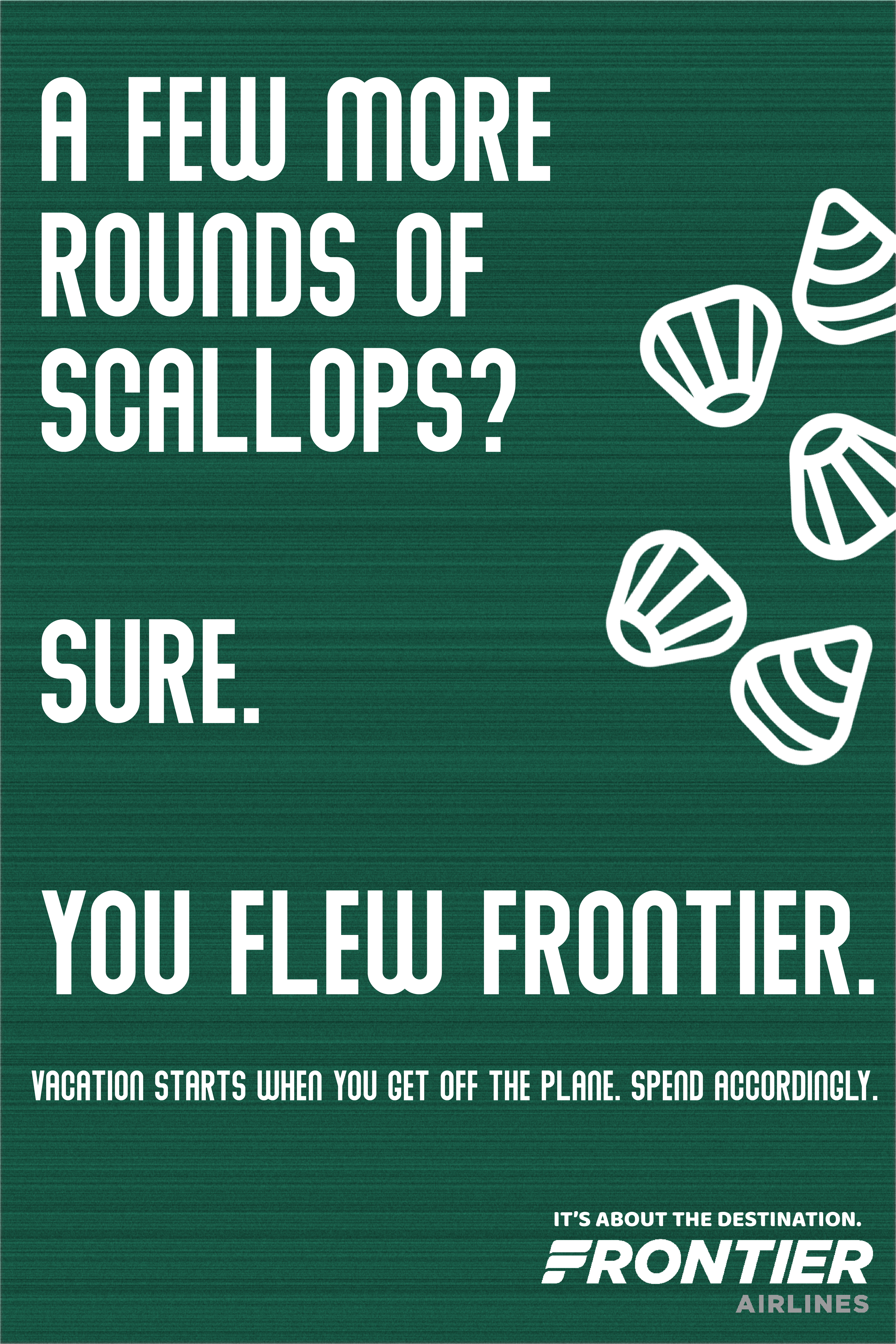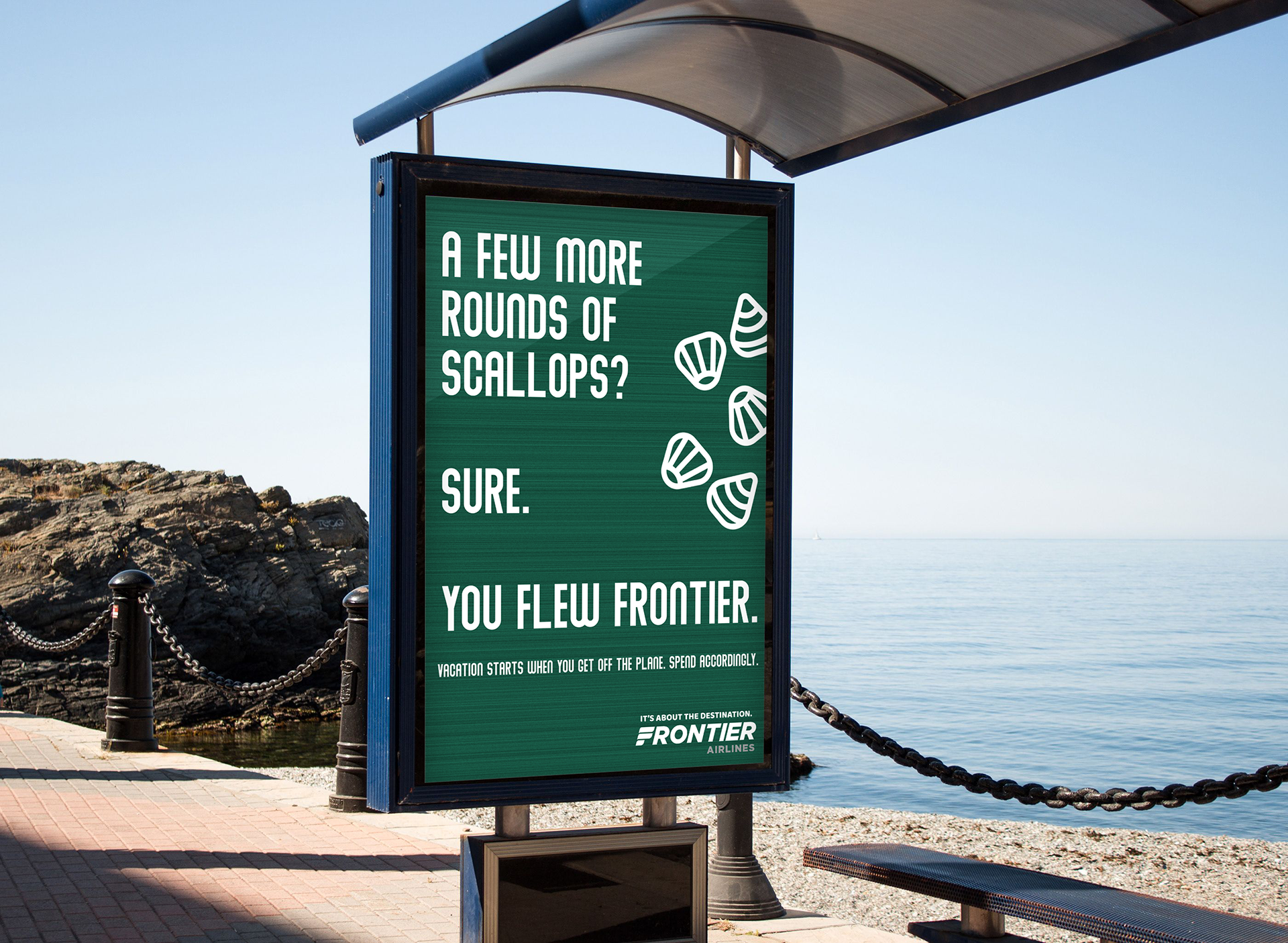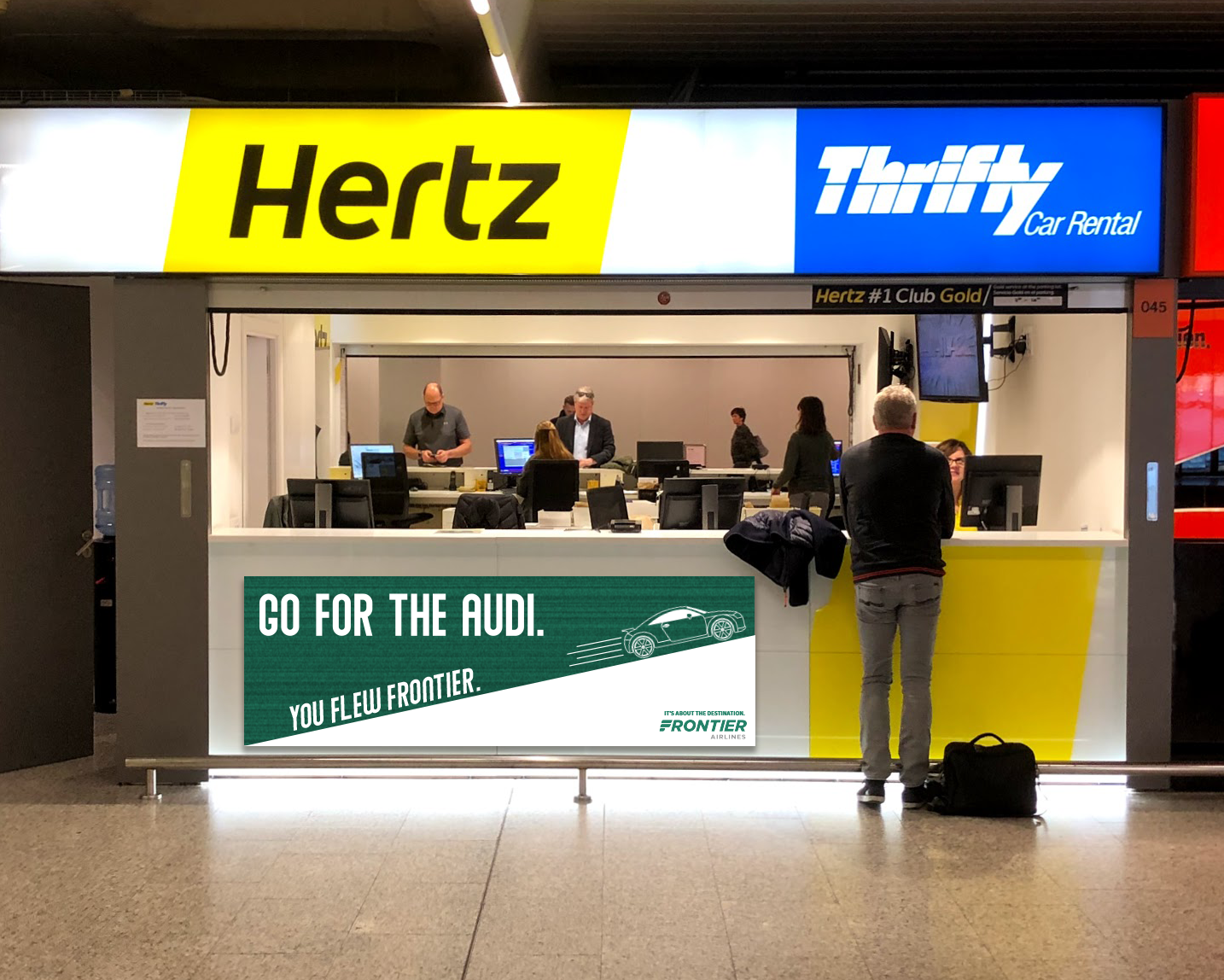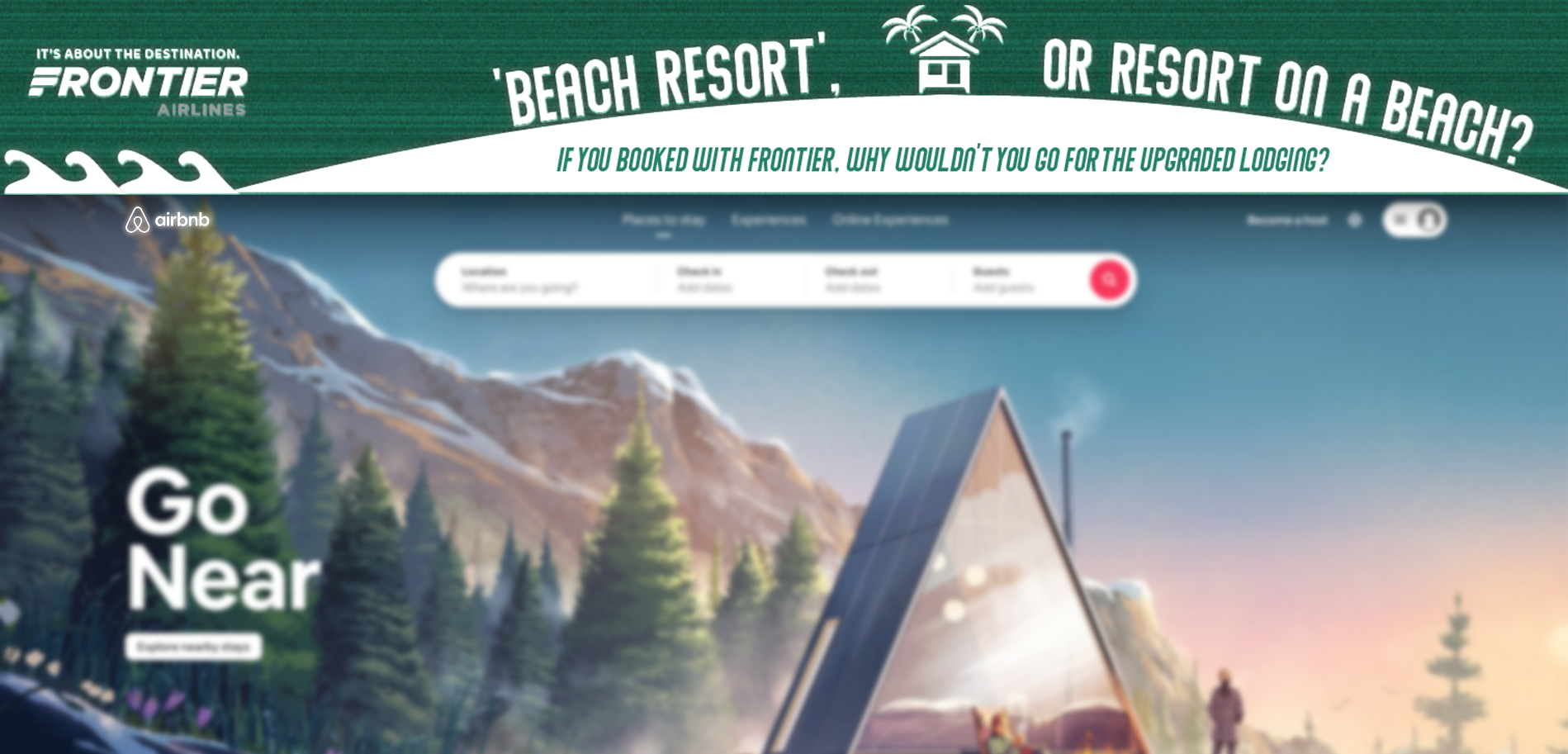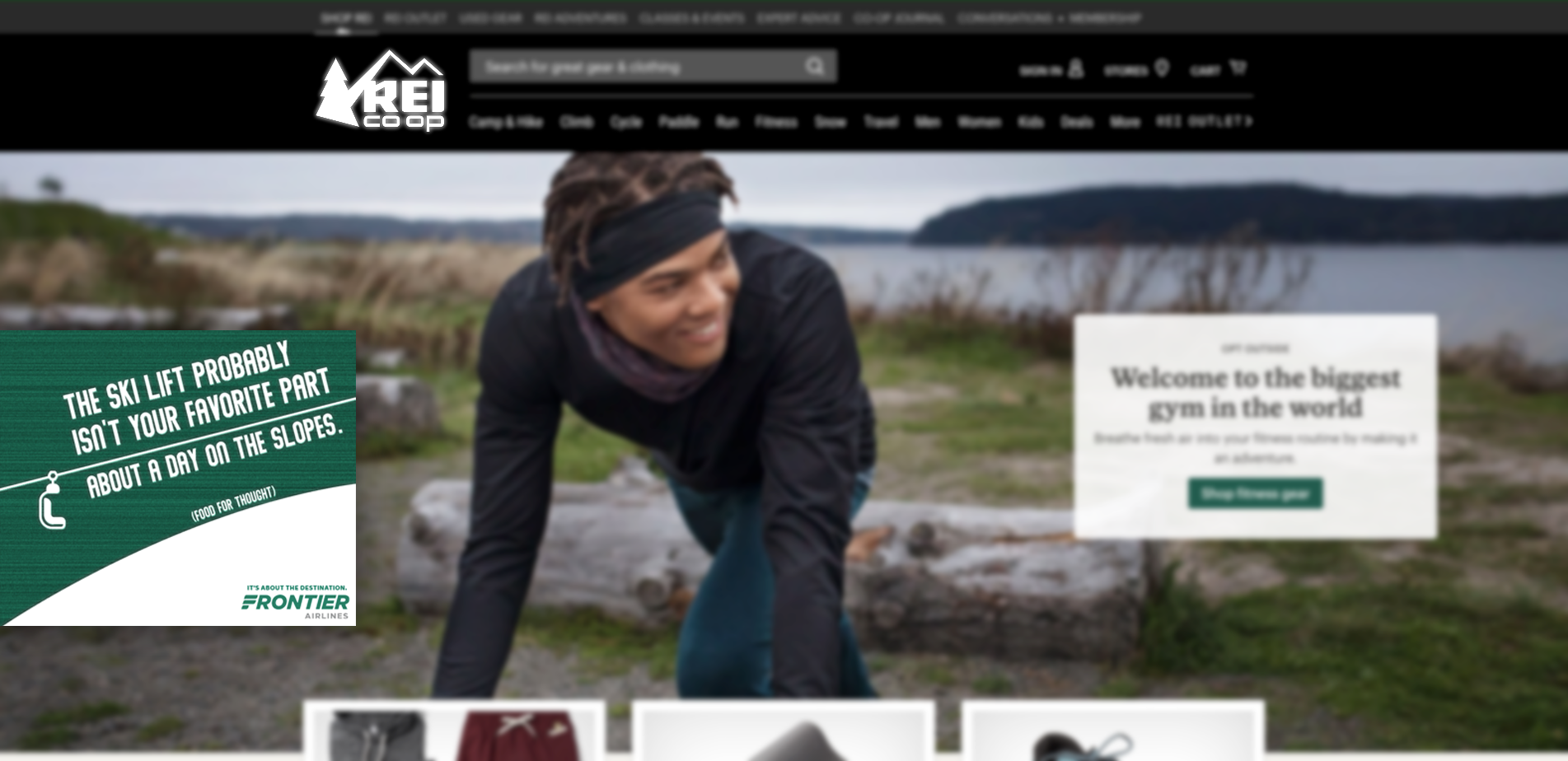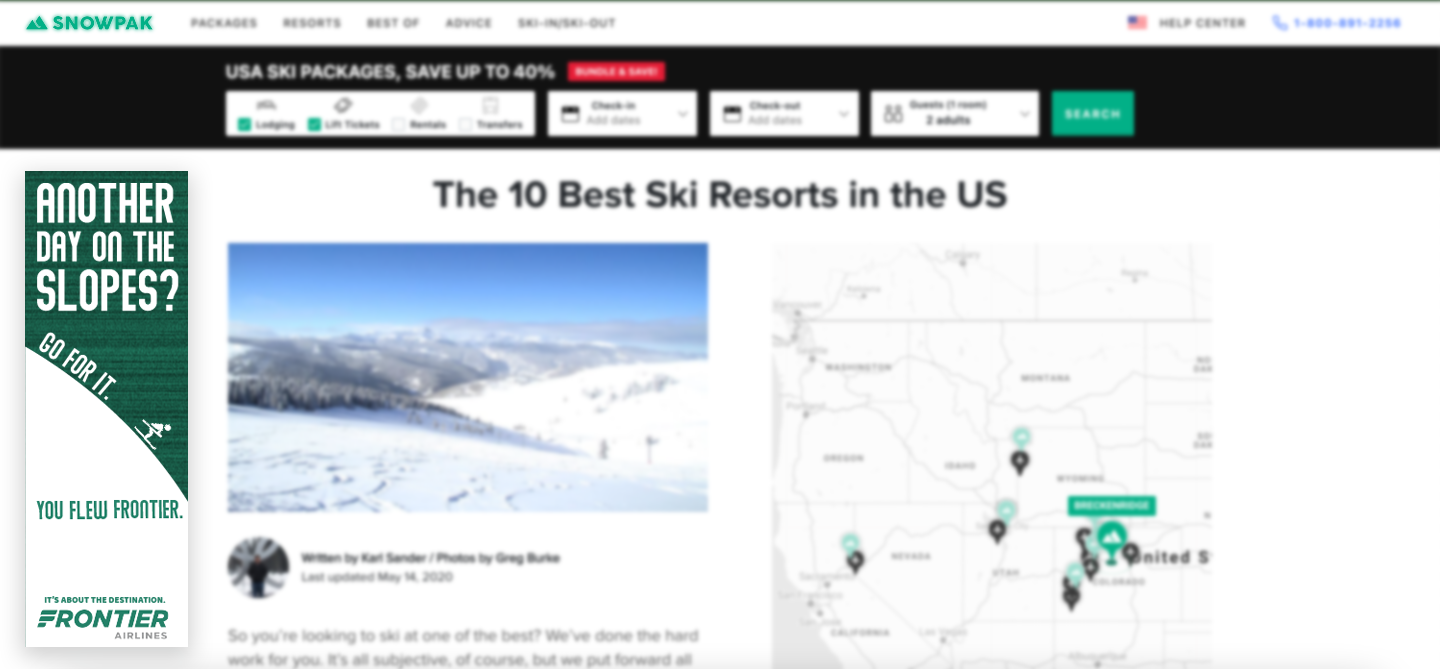 Cocktail napkins
(on flight and/or airport bar)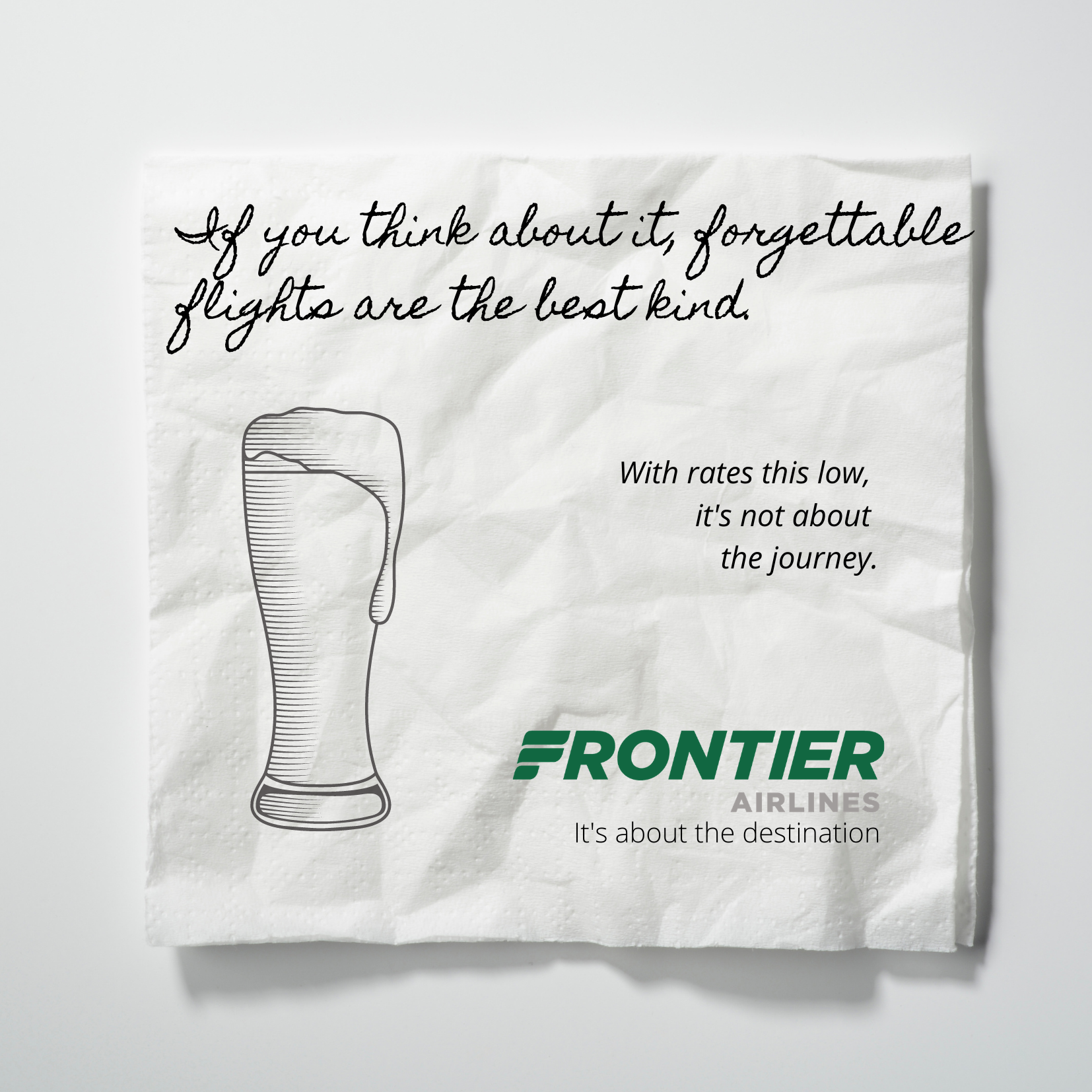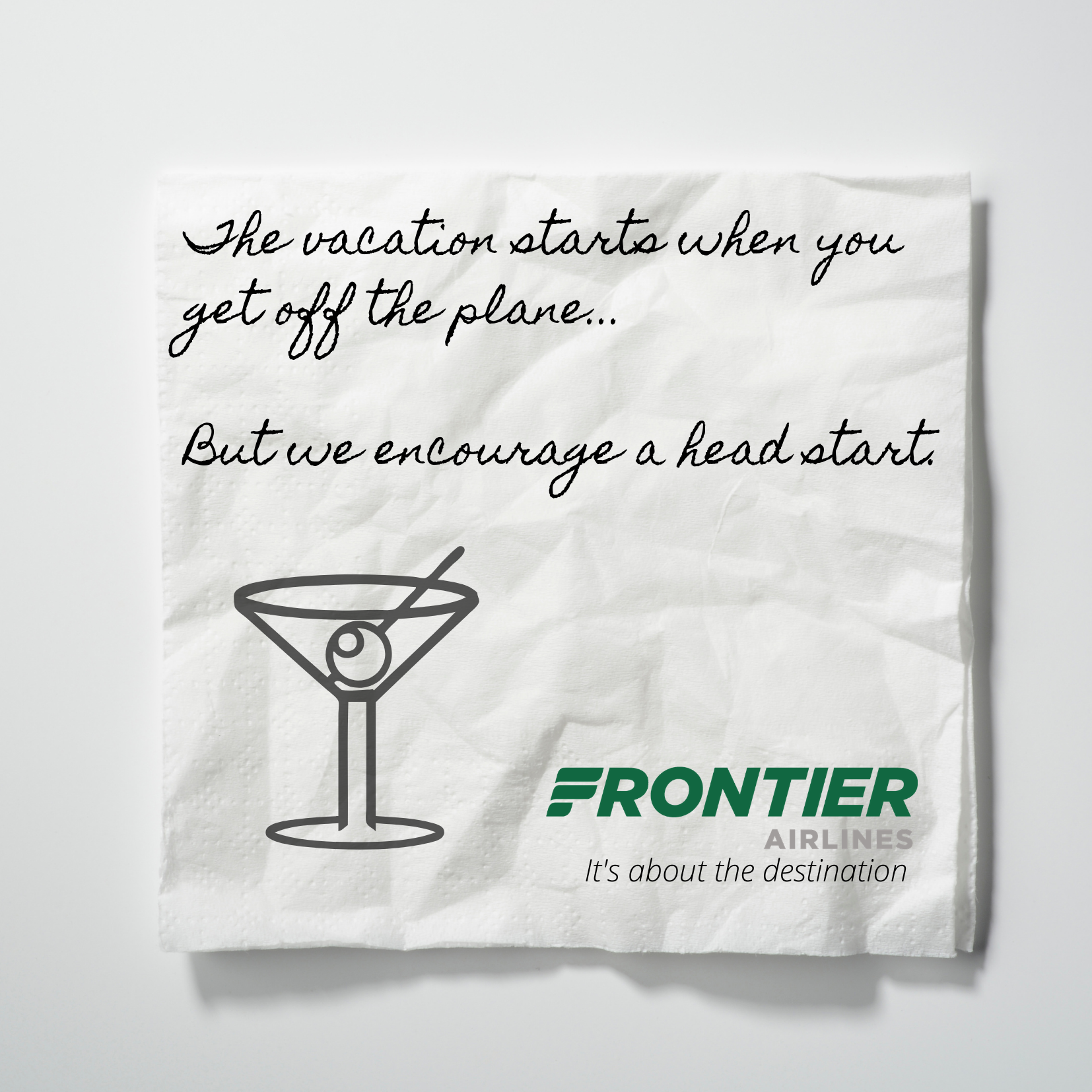 Frugal Flyer Miles
app extension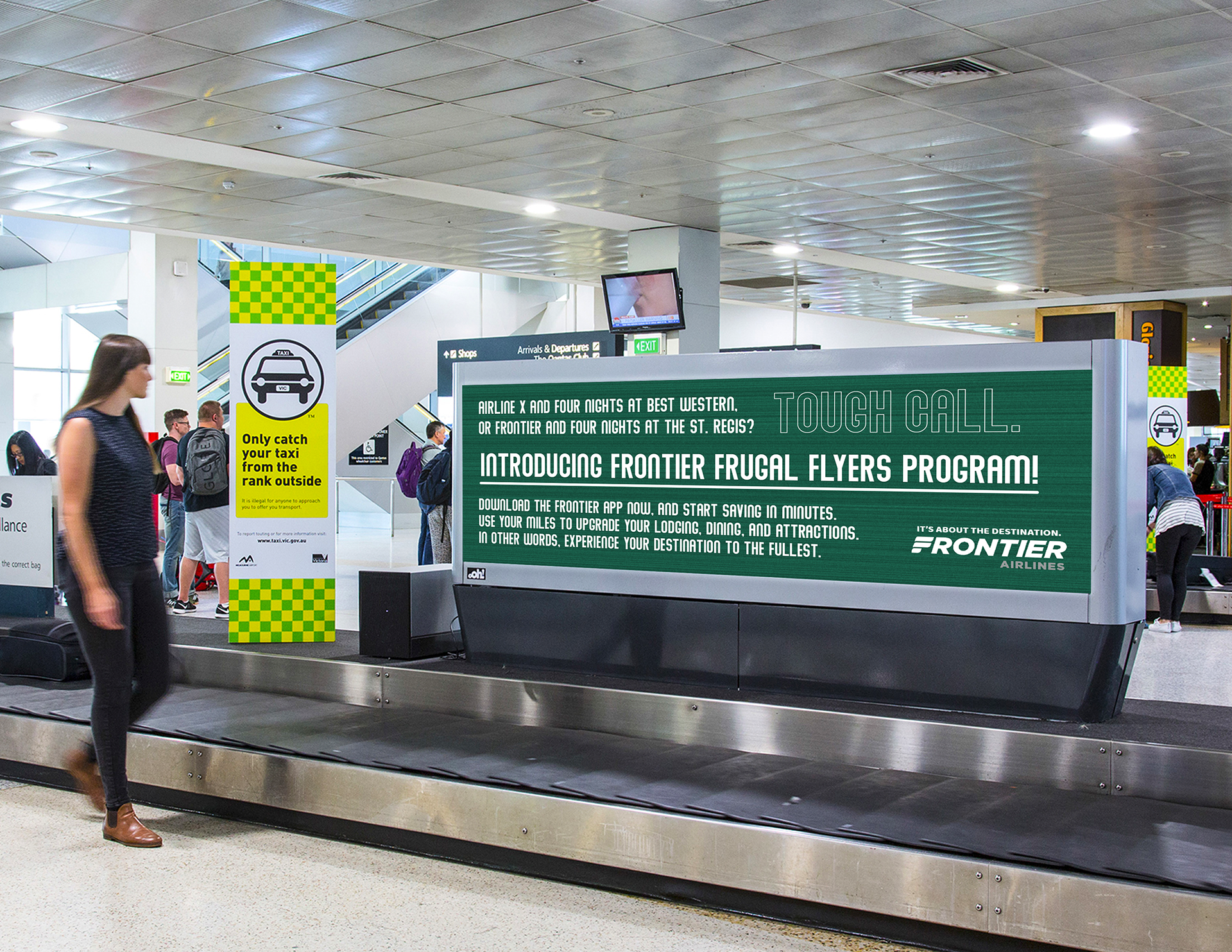 Go for it. You flew Frontier. 
The problem with flying in style is that nobody cares. 
"Uneventful." 
(How flights should be remembered) 
(What you lose in Vegas stays in Vegas. Good thing you've already got your return ticket.) 
(You want to explore the best Chicago has to offer. That doesn't mean exploring their fast food.) 
Add Rodeo Drive to the itinerary. You flew Frontier.

Airline with free wifi and three nights of motel vending machines? Or Frontier and 5-star room service?
Tough call. 
​​​​​​​